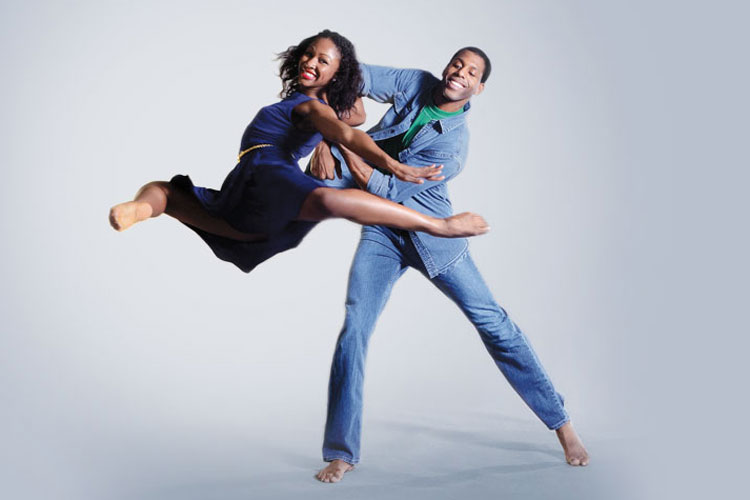 Photo by: Brian Guilliaux
DBDT II – Spring Fiesta!
April 8-9, 2016
(Friday 7:30 pm)
(Saturday 7:00 pm)
This event has completed. Join our mailing list for upcoming performances and events.
Join Mailing List

STUDENT MATINEE SUPPORTER

DBDT II – Spring Fiesta!
Watch Dallas Black Dance Theatre's second company DBDT II and their unbridled energy as they tell the story of a woman trying to keep her relationship intact. Delight in Country Blues, a new work choreographed by Edmond Giles that combines contemporary dance to the music of Dolly Parton, Patsy Cline, and Eva Cassidy.
When faced with a tough decision, does one allow their head or their heart to lead? Watch this story intensely unfold through Richard A. Freeman-Carter's new piece Unsettled Thoughts.
Sidra Bell's latest creation hymnal: deconstructed displays the pure physicality of the full company as they perform a contemporary dance to an alternative musical score.
Don't miss modern dance's next generation of artist's performing three world premieres of innovative dance works and a special guest performance by Allegro, DBDT's premier academy ensemble.
Dallas City Performance Hall