Support Relentless Excellence!
Make a Gift Today!
Individual Leadership
Choose a Giving Level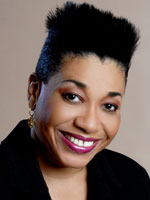 Zenetta S. Drew
Executive Director
Zenetta Drew has been with Dallas Black Dance since 1987. She works with its 50 member Board of Directors and Artistic Director to formulate and implement the company's vision and mission.
During her tenure, the company's annual performances have grown from 30 to over 600 and now consistently include national and international venues. Audiences have grown from 20,000 to over 150,000 persons annually and the company's operating budget has increased from $175,000 to over $3.9 million. To date, the company has performed in 31 states, 14 countries and on 5 continents.
Prior to joining DBDT, Ms. Drew's professional background included twelve years of accounting and management experience at ARCO Oil and Gas Co.  During this time, she held nine positions of increasing management responsibility.  Most notable were her assignments as oil revenue accounting manager and offshore oil projects in the Gulf of Mexico where she was responsible for 50% of corporate revenue.
She is the recipient of the 2003 Texas Legislative Black Caucus Outstanding Texan Award in Arts/Entertainment, 2004 recipient of the Dallas Delta Sigma Theta Sorority Alumnae Chapter's Outstanding African American Women in the Arts Award, named 2009 Woman of the Year – St. Paul Baptist Church, a 2013 recipient of the Women of Color Achievement Award by The 100 Black Men of Greater Dallas/Fort Worth, Inc. and one of three inaugural inductees into the Academy of Entrepreneurs at Texas A&M University – Commerce.
Ms. Drew is a graduate of the 1991 Leadership Dallas class, 2010 Leadership Texas class and 2013 Leadership International class, and has served on numerous boards including the Advisory Board for Booker T. Washington High School, Friends of WRR, the Dallas Women's Foundation, founding member of Dallas Coalition for the Arts, the Executive Advisory Board of the College of Business and Technology at Texas A&M University – Commerce, Marketing Committee for the Dallas Museum of Art and the Advisory Board of Dallas Thanksgiving Square.
She currently serves on the Board of Governors for TACA (The Arts Community Alliance), the Advisory Board of the National Center for Arts Research at Southern Methodist University, the Business Advisory Council for Texas A&M University – Commerce, is a Board Member of Downtown Dallas, serves as Treasurer for both the Dallas Arts District and the City of Dallas' Dallas Development Fund and is a member of the Women Presidents' Organization.
Nationally, Ms. Drew has served on advisory panels for the National Endowment for the Arts and President Bill Clinton's Americans for the Arts Strategic Planning Committee.
Ms. Drew has guest lectured on Arts Fundraising and Budget Management at SMU; Non-Profit Budgeting at the Texas Society of CPA's Nonprofit Organizations Conference; Arts Administration and Women's Leadership at Syracuse University and LeMoyne College; and Accounting Ethics at Texas A&M – Commerce.  She was commencement speaker for Texas A&M – Commerce's Undergraduate and Master's/Doctoral Graduation Ceremonies in August 2014 and has been a speaker at Leadership Dallas, Leadership Texas, Leadership America and the North Texas Business Council for the Arts for multiple years.  Ms. Drew has conducted Non-Profit leadership and Board training for numerous arts agencies and Non-Profit groups and was speaker at SMU's Annual Women's Symposium in 1988.
She holds a B.B.A. in Accounting from East Texas State University and a Management Certificate in Non-Profit Leadership from Brookhaven College.  Ms. Drew is a member of Alpha Kappa Alpha Sorority, Inc. and St. Paul Baptist Church in Dallas, Texas.