Support Relentless Excellence!
Make a Gift Today!
Individual Leadership
Choose a Giving Level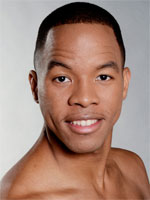 Claude Alexander III
A native of Washington DC, Claude comes to Dallas Black Dance Theatre after attending Towson University in Towson, Maryland. He received additional training from The Ailey School as a Fellowship student, Parsons Dance and Dallas Black Dance Theatre's Summer Intensive professional trainings on full scholarship. Claude's previous dance experience includes dancing with Dishibem and Dance RINK, both of Baltimore, Maryland and Eudora Ballet. He has performed works by Alvin Ailey, Elisa Monte, Hope Boykin, Dianne McIntyre, Bridget L. Moore and Christopher L. Huggins.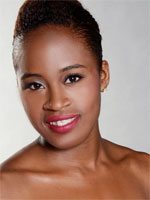 Hana Delong
Hana Delong, an Orlando native studied dance at the Dr. Phillips High School Dance Magnet and the Orlando Ballet. She received her BFA in Dance from Adelphi University and was a scholarship student at the Ailey School. She has performed with Alvin Ailey American Dance Theater in Memoria and Revelations Cast of 50 and has worked with choreographers Matthew Rushing, Ray Mercer, and Sonia Dawkins. She was a member of Dallas Black Dance Theatre II and this is her first season with Dallas Black Dance Theatre.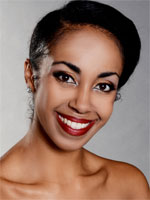 Kayah Franklin
A native of Sacramento, California, Kayah received her BFA in Dance Arts from Howard University in Washington DC. Her training includes studies at Maryland Youth Ballet, Kankouran West African Dance Company and the Joffrey Ballet. In addition to performing original works by artists such as Ray Mercer, Hope Boykin and Darrell Moultrie, she has performed in Fame: A Stage Play (Maryland), Fly! The Musical (Dallas, TX) and spent two seasons with DBDT II. Kayah is in her 4th season as Director of the Academy's Junior Performing Ensemble.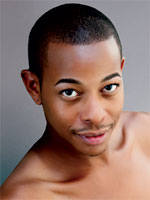 Richard A. Freeman-Carter
Resident Choreographer A Washington DC native, Richard began his training with District of Columbia Youth Ensemble and the Washington Ballet. He received additional training from Duke Ellington School of the Arts and Virginia Commonwealth University. He danced with Elisa Monte Dance and Houston Grand Opera. Richard has choreographed works for Atlanta Dance Connection, Texas Ballet Theater School, DBDT and DBDT II. He has performed works by world renowned choreographers such as Alvin Ailey, Talley Beatty, Ben Stevenson, O.B.E., Debbie Allen, Christopher L. Huggins, Nejla Y. Yatkin and Alonzo King. Richard also teaches master classes and workshops nationwide.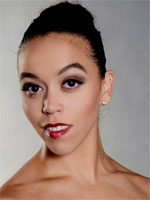 Alyssa Harrington
Alyssa Harrington (Lincoln, NE) began her dance training at PMDI and attended UNO's The Moving Company (youngest member in school history). On scholarships she attended Kansas City Ballet, The Ailey School (Level 1 scholar), and DBDT as a demonstrator for Dudley Williams and Milton Myers. She joined DBDT II for the 2012-2013 season while performing with SD|PrismDance and Larrwell Productions. Alyssa is grateful to be teaching and working with local artists and schools, while performing with Dallas Black Dance Theatre.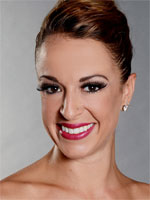 Michelle Hebert
Michelle grew up outside Detroit, Michigan and received a BA in Dance Performance from Point Park University in Pittsburgh, PA. She received additional training from Gus Giordanos and Jacob's Pillow on scholarship. She has been a member of Garth Fagan Dance in Rochester, NY, Ballet Creole in Toronto, Canada and as a guest artist with the National Dance Theatre Company in Kingston, Jamaica. She teaches ballet and modern at Kitty Carter Dance Factory, DBDT and for Spyceland dancers in Grenada and is the director of the Senior Performing Ensemble at DBDT.
Keon K. Nickie
From Arouca, Trinidad and Tobago, Keon began his dance training in his native country before immigrating to the United States to further his education and dance studies. In 2007, Keon graduated with a BFA from Long Island University in Brooklyn. He has studied with The Ailey School, Balance Dance Theatre, Ballet Hispanico, Cheryl Byron and Something Positive, Deeply Rooted Dance Theater, Eclectic Dance Theatre, and Pure Elements. He has performed works by choreographers Alvin Ailey Gary Abbott, Talley Beatty, Cheryl Byron, Kevin Iega Jeff, Asadata Dafora, Troy Powell, Dr. Melissa Vaughan. Keon was a previous member of the second company of Deeply Rooted Productions and DanceWorks Chicago.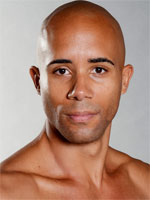 Sean J. Smith
A proud Canadian, Sean trained in Vancouver, most notably under Rachael Poirier of Danzmode Productions and additionally with Goh Ballet Academy, Ballet British Columbia and The Ailey School under the direction of Denise Jefferson. Sean has performed as a guest artist with Bruce Wood Dance Project and currently with Rhythmic Souls Tap Company under Katelyn Harris. Mr. Smith has choreographed unique and comedic works for DBDT and DBDT II. Sean strives to continue to develop and share his artistry on stage as both a performer and choreographer.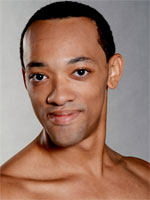 De'Anthony Vaughan
Born in Kansas City, MO, De'Anthony was drawn into dance by his grandmother at the age of 3. She ran a Performing Arts school and introduced him to all forms of dance. He attended Kansas City Friends of Alvin Ailey and continued in New York at The Ailey School on scholarship. He received additional training from the Kansas City Ballet. Prior to joining Dallas Black Dance Theatre, he was a member of the Von Howard Project. This is Mr. Vaughan's second season with the company.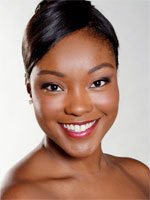 Jasmine White-Killins
A native of Cincinnati, OH, Jasmine began her dance training at the Cincinnati School for Creative and Performing Arts. In addition to earning her BFA in Dance Performance from Southern Methodist University and minor in Arts Management, Jasmine has studied on scholarship at the The Ailey School, Martha Graham School, Cincinnati Ballet Academy and other intensives across the country. Jasmine performed two seasons with DBDT II, and is an instructor at both Dallas Black Dance Academy & Texas Ballet Theater.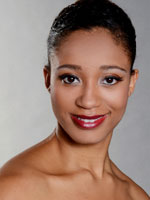 McKinley Willis
A Dallas native, Ms. Willis began her dance training with the Dallas Black Dance Academy and later received additional training at Özsoy's School of Ballet. She is a 2011 graduate of Booker T. Washington HSPVA and a 2015 graduate of the University of Oklahoma. In 2010, McKinley received the Texas Commission on the Arts Young Masters scholarship. She made her debut with the Bruce Wood Dance Project in 2011 as an apprentice and again as a performing member in 2015. This is her first season with Dallas Black Dance Theatre.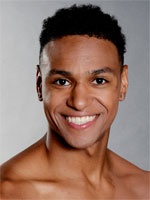 Kimara Wood
Kimara Wood graduated from Virginia Commonwealth University in 2013, with BFA in Dance and Choreography. He joined Dallas Black Dance Theatre's Second Company shortly after, for one season. In 2014, he was a guest artist with Dark Circles Contemporary Dance and Bruce Wood Dance Project. In 2015, Wood joined Dallas Black Dance Theatre's main company. This is his 2nd season.
Photos by: Brian Guilliaux / Richard A. Freeman Jr. photo by Jaime Truman